The Western Buddhist Order was founded in 1968.

Forty years on, it's an international community of over 1,500 men and women, all of whom have pledged themselves to following the Buddhist path to Enlightenment under the guidance of the Order's founder, Urgyen Sangharakshita.

For many years the image of the Thousand-Armed Avalokitesvara has been used as a symbol of the Order: every hand reaching out into the world with awareness, autonomous yet linked together.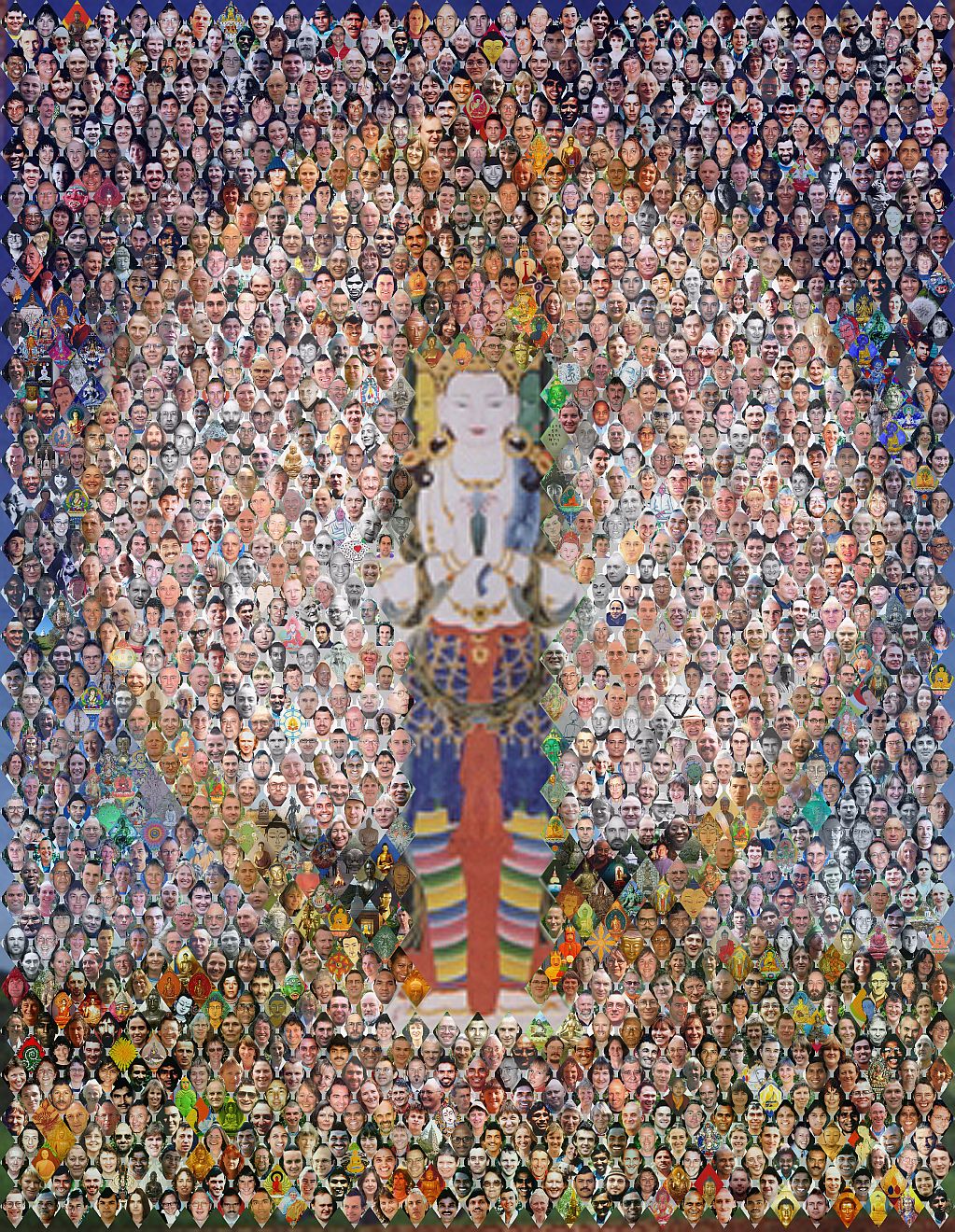 ---
This mosaic contains almost all Order Members, including those who have died, together with Sangharakshita's teachers and many Buddhist images produced by members of the Order.

This thumbnail was created with Mosaic Creator
Search for someone here -