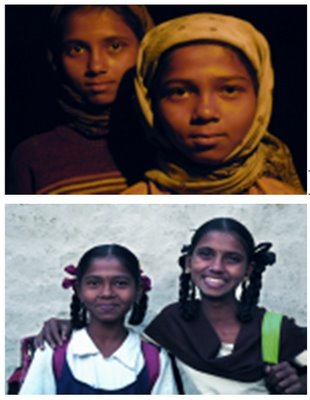 The
Karuna Trust
, an FWBO charity working with marginalised communities in South Asia, has been running door to door fundraising appeals for nearly 30 years. Hundreds of people from the FWBO sangha have recruited thousands of UK householders who give £1.1million to Karuna each year.
Jo Goldsmid from Karuna says:
"According to research, a lot of our current supporters would be happy to give more; we just need to ask them. So that's what we are going to do! We will be running a telephone fundraising campaign this summer from our office in London. This means we will be phoning hundreds of our loyal supporters and asking them to give a bit more. We will run the appeal in the same spirit as our door-to-door appeals: as an opportunity to deepen awareness of ourselves and our communication with others, with a strong sense of team. So each day before beginning phoning we will meet at the Karuna office, share our experience and then eat an early dinner together. Each evening will come to a close with a rejoicing in merits.
Telephone fundraising has a lot in common with door-to-door fundraising; it develops your communication skills and you can end up having some very meaningful conversations with people. It's possible to raise even more money than you would knocking on people's doors, so this means we will be able to reach out to even more vulnerable children, women and men across South Asia.
So if you live in London, are available on weekday evenings between 1st June and 11th July and would like to contribute, we'd love to hear from you! Full training will be given and financial support can be negotiated."
Contact Jo at Karuna: +44 (0)207 697 3006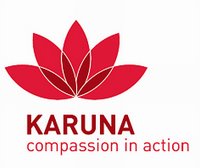 The photographs show two girls, Maya and Mandodhri, going to work in the brick kiln at dawn…and later on their way to their Karuna-funded school. Education - more than anything else - helps people to take control of their lives and break out of the poverty cycle.
Labels: fund-raising, Karuna, London