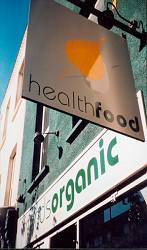 Friends Organic, the London Buddhist Centre's Health Food shop, seeks a man or woman, preferably Buddhist, to be part of their team.
Priyadaka, their Manager, says - "If you love wholefoods, have a flair for retail and enjoy teamwork we have a place for you; experience will be useful but not necessary as we want someone with the right attitude, an ability to learn and to take initiative.
"I will be asking you to take plenty of responsibility as we are changing and growing rapidly; you will find it lots of fun as we are in exciting times!"
"Please send in your cv and covering letter to
priyadaka@googlemail.com
, or to Friends Organic, 83 Roman Road, London E2 OQN.
You can also call 0208 980 1843".
Labels: LBC, Right Livelihood, UK