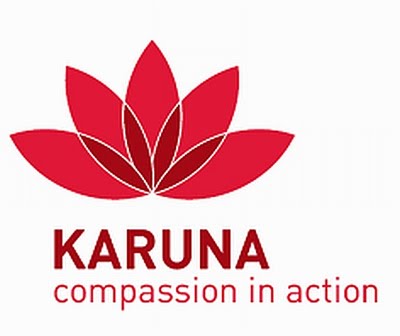 Karuna would like to recruit a Programmes Manager.
The role involves the development and management of Karuna's work in India. This involves overseeing and developing a programme of work that will empower the dalit community in India. This will involve individual and social transformation.
The candidate will need to be able to work effectively with the movement in India and with other partner organisations. The ideal candidate would be a mitra or order member with an international development qualification and experience of international development. However if the candidate has transferable skills and the willingness to obtain a professional qualification Karuna would fund appropriate training.
The role will involve -
1. Reading and responding to written project funding applications
2. Participating in implementing Project Based Funding for the movement projects
3. Managing relationships with partners. The partners are often Indian order members from the Dalit community
4. Understanding and providing appropriate feedback on finance and monitoring reports
5. Capacity building of the movement trusts and other organisations and individuals so that they can run effective social work projects
6. Developing proposals that will secure institutional funding
7. Liaison with donors
8. Managing change
The successful applicant will have -
International development qualification or a willingness and ability to obtain a qualification
Experience of international development or a related field
Commitment to FWBO
Benefit from and contribute to TBRL.
Experience of developing and managing budgets
Good interpersonal skills and an ability to communicate across cultures
Good Team worker
Ability to understand and critically assess written funding proposals
Experience and understanding of Monitoring and evaluation
Experience and understanding of Capacity building
A commitment to Diversity and to addressing discrimination
Closing date 1st December. Interviews early December.
For an informal discussion please contact
John Griffin
or on 0207 700 3434.
For an application form, person spec and job description contact Dh
Chandrasuryapradipa
Labels: fund-raising, India, Karuna, London