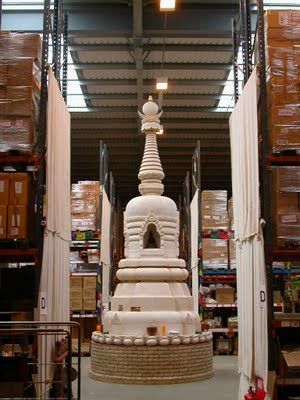 Windhorse Trading's Regional Sales team has an opening for a Sales Person, man or woman. Based in Cambridge UK, Windhorse is the FWBO's largest Right Livelihood business with over 200 staff.
If you might be interested in being considered for this post please email Jenny Henderson (
jennyh@windhorse.biz
) with your CV.
You'd be:
• Developing on-going friendly customer relations
• Arranging appointments, 5 week nights away each fortnight visiting customers
• Driving a mobile showroom
• (3t Mercedes van)
• Outgoing, energetic, and friendly
• Clean driving licence
• Flexible, reliable
• Salary or support package
Closing date 25th March 2010
Windhorse: Evolution was built on an altruistic vision and continues to exist for purely generous and ethical reasons. Profits are given away to support Triratna Buddhist Order projects and social projects in the communities where our suppliers are based.

We see ourselves as contributing to building a Buddhist movement for the benefit of the world and creating a very happy and human work place for the benefit of individuals.
Labels: Cambridge, UK, Windhorse:evolution