Taraloka
has been voted 'Retreat Place of the Year' twice by The Good Retreat Guide – in 2006 and now again in 2008.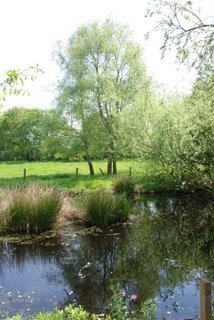 This didn't happen by chance. It happened because of the inspiration, hard work and commitment of a team of Buddhist women living and working together: to create the very special conditions at Taraloka that enable women, from newcomers to Buddhism to members of the WBO, to explore Buddhism and meditation, and to deepen their practice.
We have opportunities for more women to join our team and help take our vision forward.
Who are we looking for?
We're looking for women who are -
* Committed to the ideals and practice of the FWBO.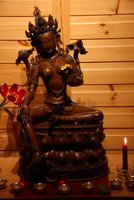 * Able to work hard, have fun and co-operate well in a team.
* Willing to be friendly and helpful to retreatants.
* Flexible and self-motivated.
* Interested in living and working as part of a Buddhist team in a retreat centre setting
We need women with skills or experience in cooking and catering, gardening, site maintenance, computing, planning and admin, and to join to our retreat leading teams. We can offer training and mentoring in the skills needed for all these aspects of running Taraloka.
If you would like to further your practice of wholeheartedness, generosity and spiritual friendship in a beautiful and supportive environment, then write and let us know more about you.
Contact : Saddhanandi or Kulaprabha,
Taraloka
, Cornhill Farm, Bettisfield, Whitchurch, Shropshire, SY13 2LD, UK.
Labels: Order Members, retreat centre, Taraloka, UK, women