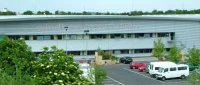 Windhorse:Evolution
is the FWBO's largest Right Livelihood business. They have a number of vacancies both in Cambridge, UK and at several Evolution shops across the country.
At the Windhorse:Evolution warehouse in Cambridge, UK: -
Regional Sales person

* NEW *
The Regional Sales team seek to recruit another person to join their team. You need to have a clean driving licence and be happy to drive a large Mercedes van filled with our stock when you take it to show customers. Some of the time will be spent in Cambridge making appointments, and some of it is spent away from home while visiting customers on sales runs.
Casual Staff for the Support Team
The Support Team covers reception and the kitchen. We are looking for one or two people to help out on an occasional basis, with a polite phone manner and fluent English, and who is also happy to do the washing up (there is a machine).
If you would like a job description, or to apply for any of these posts, please get in touch with
Tejasvini
or phone 01223 868547.
Labels: UK, Windhorse:evolution