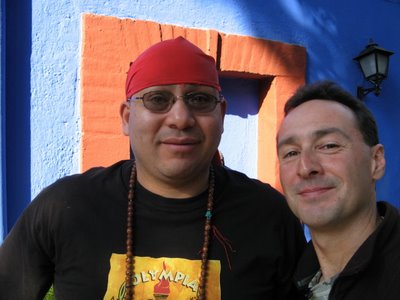 For the past year we have been featuring the travels of Rijumitra, an Order Member who left his home of 24 years in Cambridge, England, for a circumambulation around the globe, as far as possible without flying…
It's taken him by sea to Sri Lanka, and on to India, Nepal, Russia, Central Asia, Japan, the USA, Mexico, and elsewhere.
Part X, just released, is titled "
Cuban Cameos
", and is available on
FWBO Features
.
It's probably his last dispatch to FWBO News, as he's now back in Europe and (probably) won't be going anywhere else for a while...!
Enjoy.
Labels: Cuba, Order events