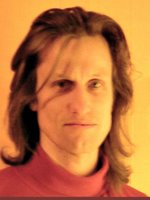 Gunaketu, chairman of the FWBO's small centre in
Oslo
, Norway, has for long been active in the field of environmentally and socially engaged Buddhism. He is recently returned from Hanoi in Vietnam, where he participated in a United Nations' sponsored conference called "
The Buddhist Contribution to building a Just, Democratic and Civil Society: War, Conflict and Healing-A Buddhist perspective
"
He reports -
"I was lucky to be invited to Vietnam to partake in a State sponsored Buddhist Conference. Some years ago UN recognised Vesak as an international holiday. Thailand promptly arranged a large conference to celebrate, and have done so the past few years.

"Last year Vietnam decided to host the conference in 2008. This was quite an historic event because the authorities in Vietnam have been restrictive with the practice of dharma. At the opening ceremony, the Chairman of the International Organizing Committee welcomed the previous Prime Minister and Foreign Minister who were instrumental in keeping him in house arrest for many years. Things change. Now, the Government are rebuilding Monasteries on a large scale. And at the same time, the Government took over the control with the organizing of the conference, last minute.

"An example of this was related to David Blundell who was not allowed to show a 28-minute preview of a documentary about Dr. Ambedkar that he was invited for, because some party official had to see it first to approve it.

"On the other hand Thich Nhat Hanh was welcomed back to Vietnam a few years ago, and he was invited as one of the keynote speakers. He had led a five-day retreat in Hanoi just before the conference, and when it was his turn to give his speech, his followers walked onto the stage, single file, slowly. First there were the brown clad nuns and monks. Then came the light blue lay people. The procession went on for many minutes and nearly 400 people filled the stage. Thich Nhath Hanh had come back en force. They chanted and Thich Nhath Hanh delivered an inspiring talk about listening and personal practice. It wasn't challenging to the Government. The other keynote speakers were Matthew Ricard, the author of the book "The philosopher and the monk", and Phra Dharmakosajarn, the Principal at the Main Buddhist University in Bangkok, Thailand.

"As I stood with our small Norwegian contingent of four, in the main hall, with thousands of people milling around, I suddenly saw another recognisable kesa. There was Amoghamati from our Sangha in Germany! I was very surprised and delighted. Someone had told her that I might be there. This was in fact one of the highlights of the conference: To be among Buddhists from so many traditions, to meet someone from my own Order (we had not met before), to feel a strong connection and shared point of view, and from there to explore the conference together. Salutation to the good companion!
The main theme of the conference was: Buddhist Contribution to building a Just, Democratic and Civil Society. The sub themes were:

1. War, Conflict and Healing: A Buddhist Perspective
2. Buddhist Contribution to Social Justice
3. Engaged Buddhism and Development
4. Care for Our Environment: Buddhist Response to Climate Change
5. Family Problems and the Buddhist Response
6. Symposium on Buddhist Education: Continuity and Progress
7. Symposium on Buddhism in the Digital Age

"Amoghamati delivered a clear and inspiring presentation of Karuna in Germany under 3) Engaged Buddhism and Development. It was good to see the work they are doing in this context. I was invited to speak under 1) War, Conflict and Healing, with the title: Healing Conflict with Awareness.

"Due to the size of the conference with over 4000 participants, it was quite chaotic. There were for instance twice as many people invited to speak in sub theme 1) than there was time for. Many of us were therefore given just a few minutes at the end. Rather than contend with this, I offered to give my presentation in a slightly altered form under 3), as Amoghamati had told me that they did not have that many speakers, which I did. Unfortunately, this meant that I couldn't carry out a participatory exercise I had prepared, but c'est la vie.

"In the plenary session the following day, the moderators from the various groups summed up their activities. The moderator from group 4) presented six points to care for the Environment. I asked if he would consider a seventh recommendation for a vegetarian diet, which he partly acknowledged and yet did not fully agree with. Ajahn Brahmavamso gave the concluding speech where he too emphasized listening and finished by saying that he was careful with the earth's resources by not having children (including a wry smile).

"Then the conference was brought to a close with various congratulatory speeches and a modern classical concert composed for the occasion, which included in the middle of it some 50 monks coming on stage to chant. The other days of the conference were also concluded with cultural performances of modern dance and a traditional Vietnamese "Reform Play" about the life of the Buddha.

"Yours in the Dharma,
Gunaketu
Labels: engaged buddhism, Germany, Interbuddhist, Interfaith, Norway