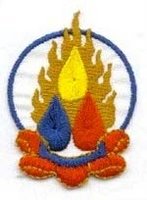 Dhammarati

, chair of the Order's College of Public Preceptors, writes -
On Friday evening 8th May, Paul Thomson and Patrick Nicholson had their public ordination in the Glasgow Buddhist Centre.
Paul (who was the ex-Dharmapala) re-entered the Order as Dharmapala (long third "a"): protector of the Dharma. Smritiratna was his private preceptor and told us that when Bhante originally gave Dharmapala the name in 1969 he told him that he was naming him after Anagarika Dharmapala of Sri Lanka. "The Great Dharmapala".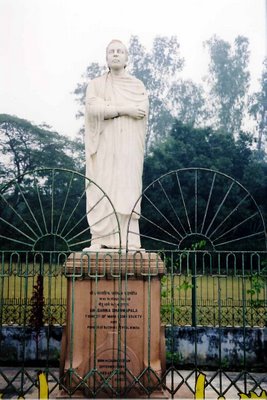 Patrick became Kshantidipa (long first "a", long second "i"): lamp / light of patient forbearance. His private preceptor was Suryavamsa.
Dhammarati was the public preceptor in both cases.
The ceremony was attended by over 100 people, family and friends of both men as well as sangha members.
The College of Public Preceptors comprises about 30 senior members of the Order who are responsible for all ordinations.
The photograph shows a statue of Anagarika Dharmapala at Sarnath, India.