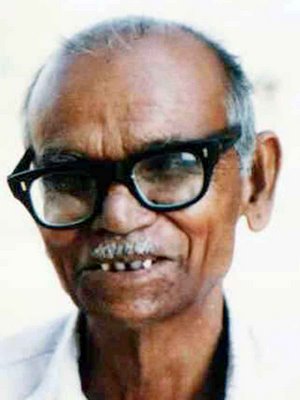 Amrutdeep, from the TBMSG's Order Convening team in India, writes with news of a death in the Order -
Dear Order members,
This is to inform you that Dhammachari Sanghapalita passed away on Friday 8th May at 10.30 p.m. Indian time.
He was at the age of 92 from Wardha Centre, Maharastra, India. He was still active in his Dhamma life.
On Friday about 7 pm, he was crossing through the road to the Wardha Hostel (which is also our Buddhist centre) for attending a special Sevenfold Puja arranged by centre and all of sudden one bike rider dashed him, he was seriously injured, his right leg and right arm got fractured. He was immediately taken to the nearest Hospital but was in very critical situation, struggling to survive but unfortunately could not survive.
This is a great loss to the Whole Order. He was one of the oldest Order members in India. He was ordained in 1987. His sadhana was Sakyamuni Buddha. Please send your maitri.
With Metta.
Labels: Death, India, Maharastra, Order events