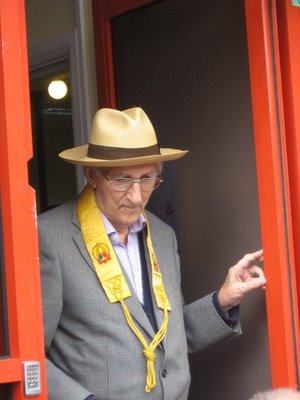 Amoghavajra, Chairman of the FWBO's Ipswich Buddhist Centre, writes with news of their new centre opening. He says -
"On Saturday 11th July Urgyen Sangharakshita opened the new Ipswich Buddhist Centre. Nearly ninety people attended the dedication ceremony.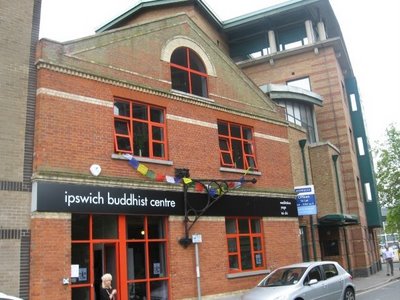 "Sangharakshita arrived outside the new centre to hear us all chanting the Long Life Tara mantra of compassion. Sangharakshita cut the ribbon across our front door then led us upstairs to our cathedral-like shrine room where he saluted the shrine and then chanted the verses of blessing. After the dedication ceremony he talked for forty minutes, covering the ground of how his latest volume,
The Essential Sangharakshita
, came into being.
"He also introduced the legends around the discovery of the Perfection of Wisdom sutras by way of introducing his other new book:
Living Ethically
. His contribution was very simple and and very moving. It was a delight hearing him talk.
"We now feel that our centre is well and truly open".
More details available on their website,
www.ipswichbuddhistcentre.org.uk
Labels: Ipswich, Sangharakshita