Karuna was formed in 1980 as Aid for India, the movement's response to the suffering of India's Dalit community. For 30 years, Karuna has worked with some of South Asia's most disadvantaged people, sending over £1 million every year to support low-caste and tribal communities, street children and refugees fulfill their potential through our social and Dharma projects.
Over the course of 2010, we will be featuring a series of articles highlighting Karuna's achievements over the last 30 years. We start with Kulamitra, founder of Aid for India, and a

Karuna

trustee relating his experience of how the trust came into being: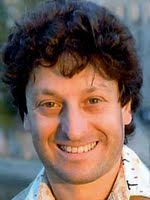 "In the late 1970's I was a young order member and had recently moved into a community near the London Buddhist Centre as I wanted to help the burgeoning movement and participate in right livelihood. The LBC had just opened and I was helping with some building work around the centre.
One day, Subhuti (Chair of the LBC) invited me to go for a walk with him. He told me he was looking for someone who was able to take on the challenge of a big fundraising project; someone who would take responsibility for raising £50,000 for Dharma and social projects for the Indian Dalit community. This was an enormous amount of money in those days!
Lokamitra, had been in India since 1978 teaching the Dharma to the Dalit community. In a short space of time he had realised that alongside the need for the Dharma, this community faced serious difficulties caused by caste discrimination, alongside, limited, if non-existent access to health care and education.
In 1979, I visited India for the first time. One particular experience stuck me. I was trying to sleep one evening in the small hut where I was staying, when I became aware of a small dog being attacked by a pack of wild dogs on a patch of wasteland opposite the hut where I was staying. I lay there listening to the whining of the savaged animal, and said to my companions, "Can't we do anything?". In that moment, I realised what life was life for Dalits living in these conditions. That like the wild dogs roaming the wasteland, they were born into a life that was unsafe and lacking in compassion.
At that time, the team in India were operating on a shoestring. For example, Dharma activities were conducted in a rudimentary garage (little more than a ramshackle tin hut), as well as corridors of flats with makeshift shrines.
When I returned from my trip, I eagerly got to work by trying to translate my experiences of the projects and conditions I had witnessed into fundraising copy that would motivate people to give to the Dharma and social projects that were coming into being.
I had no fundraising skills or experience and worked out of a small room in the community where I lived, typing with my gloves on with only a small paraffin heater for warmth!
I also consulted 'Who's Who' looking for anyone with a connection or sympathy with India. In 6 months, my only response was from a couple in Hampstead. I eagerly went to the appointment and thought it had gone well. Afterwards, I was asked by Tim Lilley, my fundraising mentor, 'Did you close?' - I had forgotten to make the all important 'ask'. I was on a fast learning curve.
Those first six months were tough but I was motivated by my experiences of the Dalit's conditions in India. I was eventually able to convince Tim to take on a role for a years salary and Karuna door-to-door appeals were born."
Out of such humble beginnings,

Karuna

now supports hundreds of thousands of people across South Asia supporting projects that are building dignity, challenging discrimination and supporting people's practice of Buddhism.
80% of Karuna's work is supported by thousands of individuals across the UK who, having met with a Karuna fundraiser on a door-to-door appeal, has decided to make a regular contribution to the social and Dharma work in South Asia.
You too can help South Asia's Dalit community by giving your time 2010 in one of the three ways:
Help out on a telephone fundraising campaign in London

Join a residential door-to-door fundraising appeal

Live in pioneering men's fundraising community for a year
To find out more:
Contact: Jo Goldsmid, Pete Hannah, Khemajala or Amalavajra
Phone: 0207 697 3026
Email: appeals@karuna.org
Labels: Fundraising, India, Karuna