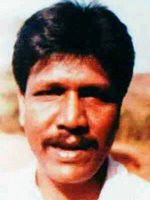 Aniruddha, an Indian Order Member working in India as a trainer in NVC (Non-Violent Communication) writes -
"Hi. I would like to celebrate and share the article about 'NVC and Anger' which appeared in the Indian 'Guardian Health Chronicle' recently. This magazine publishes from Delhi and has a circulation of 125,000 readers. It's on-line at
www.myhealthguardian.com/manage-age.asp
.
"I am celebrating the way NVC consciousness is spreading in India. I am grateful to the NVC India team and all those people out there who are supporting our activities. Please check the article - I would love to hear your feedback.
"Much love, Aniruddha
What Aniruddha doesn't mention, in his modesty, is that he's the General Manager of NVC India, and just back from a major presentation in France to the first-ever NVC Festival in Paris in early May.
He has a website
www.invci.org
, reflecting their recent registration as the "Institute of Non-Violent Communication, India." The new site is still being created, but on the old one you'll find an
account of his visit
- he writes:
"I was scheduled to make a two-hour presentation on the developments of NVC in India since my last visit to Paris two years ago. We had both imagined about 50 participants – and we realized the day before that there would actually be 200! The room was so full that we were asked to make the presentation on top of a table so that the participants at the back could see us!
"After the traditional and warm welcome
à la française
by François Dusson, ACNV's President, I in turn offered a shawl to François as a gift of gratitude from NVC practitioners in India. We are rejoicing, through this symbolic gesture, our deepening Franco-Indian connection!
"The highlight for all of us, and the joy of living moment by moment, came when I shared that it was my wife Suchita's birthday that day and that I was missing her. Someone in the audience spontaneously suggested we all make a call to India. In next to no time, 200 members of the audience were singing Happy Birthday to Suchita in English and in French through a mobile connection! Suchita, who was in bed, (it was past midnight Indian time) was in shock, as you can imagine!
"It was exciting to arrive at the Forum, with the buzz, the connections, the individual warm welcomes, the various stands set up to promote NVC for practitioners and non-practitioners alike. Several two-hour workshops were planned, including NVC Introductions, NVC and Aikido, NVC and Mediation, Drawing and NVC, and many more… As you can imagine, we were torn trying to decide which to attend!"
Aniruddha will be touring many UK FWBO Centres this summer, thanks to Karuna, who are organising his programme.