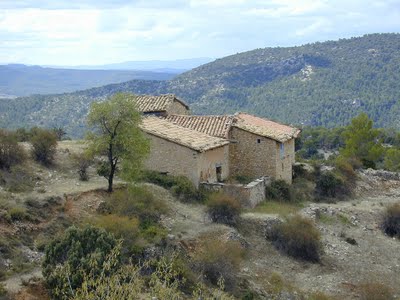 Four women were welcomed into the Western Buddhist Order on Tuesday 27th October 2009 at
Akashavana
, the WBO's Women's retreat centre in the Spanish mountains.
Gillian Enlund becomes
Aryashila
(long first and last 'a', and long 'i'): 'She who has noble conduct or character'. (Private Preceptor: Vijayasri)
Beverley Ellis becomes
Jayakara
(long second and last 'a'): 'She who has a multitude, or mine, of victories'. (Private Preceptor: Paramachitta)
Seg Gaskill becomes
Chandrika
(long final 'a'): 'She who has the moon / moonlight' (poetic description: 'she who resembles moonlight; who sheds light on things'). (Private Preceptor: Parami)
Georgie Reiser becomes
Sanghamani
: 'She who is a jewel (lodestone) of the Sangha' as well as 'she to whom the Sangha is a jewel'. (Private Preceptor: Kalyanasri)
Ratnadharini and Parami were the Public Preceptors
SADHU!
Those interested in statistics might like to know that women's ordinations into the Western Buddhist Order (outside India) have out-numbered men's for four of the past five years, 2005-2009. On Sunday we'll publish some statistics illustrating this and other demographic trends in the Order.
Labels: Order events, Ordination, women