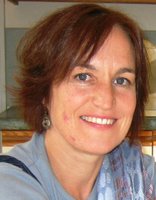 Amoghamati, their chairwoman, has contacted us with this appeal on behalf of the FWBO's
Karuna Germany
. She says -
"Karuna Germany was set up in 2006 by a group of German Buddhists associated with the FWBO Centres there, to support projects run in India and Nepal. We were inspired to do so by the example of our friend Kulanandi who works with
Arya Tara Mahila Trust
in Pune for half of the year. And also by the example of Karuna Trust in London with whom we co-operate."
Now we have got the opportunity to post a project on the international funding website
GlobalGiving
. This is a great chance to raise funds in a broader public outside the Sangha. In fact, we are now participating in a challenge to win a permanent spot on GlobalGiving – but we need your help!. To succeed, we have to raise a minimum sum of 3.000 USD donated by 75 individual donors within the next three weeks.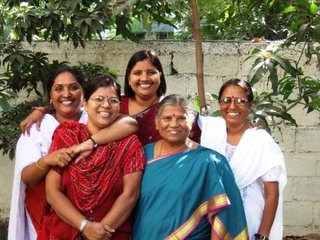 "Therefore I would like to ask you to consider a donation. It's very easily done online, by PayPal or credit card. It's crucial for us to clear that hurdle of the first 3.000 USD. It's a win-win situation of course because we will get the place on GlobalGiving and all the money will go to our project partners in India! We've very excited about this because the Karuna Trust's experience with GlobalGiving has been very promising and this could therefore open up a precious source of income for our project.
"All details of our project planning and implementation are co-ordinated with Karuna Trust and their capacity building team."If you'd like to find out more, or donate, please visit: our GlobalGiving page -
Capacity building for women NGOs in India
A short summary follows -
"In this project we support grassroots NGOs run by Indian Buddhist women. The women are almost all from the Dalit, or ex-untouchable, communities of India. They do a great job in their work with deprived women and children in the slums. Their aim is to alleviate poverty in the social, medical, educational and economic fields for women and their families.
"However, due to a lack of formal education a capacity building program in professional skills and project management will highly add to their competence and efficiency".
Click the link above to find out more - and to contribute.
Labels: Fundraising, Germany, Karuna, women