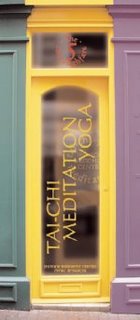 The FWBO's
Ipswich Buddhist Centre
has been seeking new premises - and it looks like they are well on the way to finding somewhere. We're happy to pass on this message from their Facebook site -
"Hello there all, in case you don't know we have found a new freehold building in a very prominent place in the town centre.
"We are the process of seeing who is interesting in helping us in a appeal to raise money to move and furnish to new centre to continue our work of creating a positive sphere of influence and help people to transform grow and develop.
If you have fundraising ideas, skills and would like to be involved please let us know. It is a very exciting development :-)
Check them out on
Facebook.
FWBO News wishes them all the best!
Labels: Fundraising, Ipswich, UK