FWBO News does its best to present a selection of news from across the Movement. Given that the FWBO and TBMSG have some 80 Buddhist centres around the world plus many other Dharma and social projects, this is not an easy job and it's impossible here to let you know everything happening across the Movement. We would therefore like to take this opportunity to present some of the other, more local, web-based newsletters produced by different centres and FWBO projects.

Aryaloka, our retreat centre in New Hampshire, USA, produces an online newsletter
Vajra Bell
, while on the other side of the country the San Francisco FWBO centre publishes their
on-line bulletin
.
Further afield, 'down under' (as we Brits say!), in Australia, the Sydney Buddhist Centre has long published a
newsletter
as have their associated Right Livelihood
Windhorse Books
.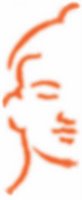 Back in UK, there are also newsletters from the
Bristol
,
Cambridge
, and
Manchester
Buddhist Centres in the UK, plus a weblog from the
London Buddhist Centre
.
Taraloka is a much-loved women's retreat centre in Shropshire - where, among their own
news
, you'll find links to two BBC videos of Taraloka - '
Inside a Buddhist retreat centre
' and '
Take a Tour of a Buddhist Retreat
'.
The FWBO's Karuna Trust, our largest fundraising project, based in London, has many of its past
annual reports
and
newsletters
available on their website. Karuna fundraises and sends over UK £1,000,000 per year to India funding both Dhamma and Social projects by the TBMSG (as the FWBO is known in India) and other project partners.

Up in Scotland, the Glasgow Buddhist Centre has long produced
Gist
, their much-loved and very rich centre newsletter.
Free Buddhist Audio is a truly global FWBO website, hosting many hundreds of Dharma talks in several languages. Their collection is constantly growing, and as well as podcasts they offer a blog where you can read their
latest news
.
All these are newsletters and bulletins from our centres or projects; many of the individuals who make up our Sangha have their own websites, blogs, or photo collections. The best place to find these is probably
FWBO People
or to look at the links offered in the right-hand column below.
Finally, less well-known is probably the WBO's College of Public Preceptors, the body of senior Order Members who are responsible for all ordinations into the Western Buddhist Order. Click here to read their
occasional blog
.
If all this were not enough, there are budding FWBO presences on MySpace and Facebook – but we'll leave you to find them!
Happy reading!
Labels: FWBO