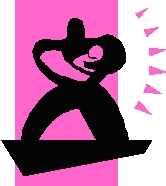 FWBO News is happy to present another in its occasional series of feature articles, this time looking at the intriguing topic of the new wave of Buddhist Parents. Karmabandhu, a new parent himself, looks at the whole area both from the point of view of the Buddha's own advice to avoid the 'dusty sphere' of the household life, and, more pertinently, at the real-life experience of a number of new parents, all members of the Western Buddhist Order living around the London Buddhist Centre, as they struggle to take their practice into their new circumstances.
Click
here
to read the article, or simply visit the 'Features' tab above.
By happy coincidence, Wildmind, in New Hampshire USA, have focussed their Febuary meditation newsletter on the theme of "Family Practice: Parenting with mindfulness"; it includes two in-depth articles on parenting and practice. In the first,
Mindful Moms, Dharma Dads
, Sunada asks "Is it possible to have children and a spiritual practice at the same time?" and talks with some friends who are managing to raise a family while staying committed to their spiritual lives. In
Parenting and practice
Steve Bell, Buddhist practitioner and social worker, speaks from his experience of meditating while parenting two young boys in answer to the questions "How do we maintain an active practice while being immersed in the world of parenting and work? Are children a hindrance to spiritual practice? Or can parenting also be a path?"