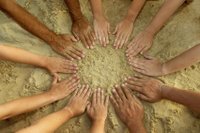 Here's a short update on arrangements for the upcoming FWBO International Retreat - May 22-26th, at
Taraloka
, in Shropshire, UK. Vajragupta, the main organiser, has sent FWBO News this report -
"The bookings for the FWBO International Retreat are now flowing in. We've just booked the local village hall in order to be able to provide more accomodation, and we've also heard that one group are going to arrive by barge, and moor it on the canalside near to Taraloka!
The programme is continuing to come together with talks, groups, workshops, and rituals led by Dhammarati, Kamalasila, Padmavajra, Parami, Maitreyi, Ratnadharini, Ratnaguna, Sona, Vessantara, and Vidyamala - with more to be announced nearer the time…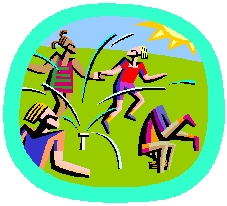 Children most welcome!
There will also be facilities for children and families, and special facilities for those travelling from beyond the UK.
The event is sure to be an inspiration for someone on his or her first retreat. Likewise, for those who've already been on many retreats, this will be a great opportunity to experience the magic of practising together in large numbers and to experience the greater FWBO Sangha.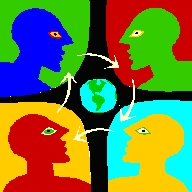 Translations and non-UK Visitors
We'll be able to provide some simple translation facilities for those who don't speak English. During the big talks we will have headphones on which people will be able to listen to simultaneous translations in Dutch, German, Spanish, and possibly other European languages (depending on the numbers in each language group).
Some of the study groups and workshops will also be run in two languages e.g. English and German, or English and Spanish. So, although this means that non-English speakers will have less of a choice of groups and activities to attend, there will always be at least be one group in their language.
Rituals will mainly be in English, but we will be bearing non-English speakers in mind, and will sometimes have sections in other languages. Hearing the Dharma in many languages during rituals can actually be very inspiring!
Lastly, we can also offer first priority for dormitory accommodation to those who've travelled from abroad, provided they book before
22nd April
. If you could book even earlier, this will help us with planning.
For more details of what's on offer, please
contact your local Centre
or check the
FWBO International Retreat website
.
Labels: Buddhafield, children, FWBO, retreat, Taraloka