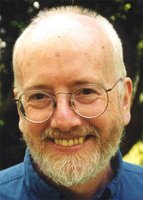 Following on from Akasati's article on Climate Change, "
Community, Nature and Buddha Nature
" is a new and thought-provoking article on the Features section of FWBO News. It's by Kamalashila, and looks at possible – and necessary - new patterns and paradigms for Buddhist communities in the light of insights gained during his 18-month-long solitary retreat at Tipi Valley in Wales.
It is also a call for people to come forwards and join him in establishing a new, large, ecological, practice-based Buddhist community in the West of England that would be large enough and spacious enough to include a wide diversity of practitioners – men and women, celibates and couples, children and elders, mechanics and musicians…
Kamalashila is currently on a four-month retreat at Guhyapati's mountain retreat centre in Spain, but is returning in March. You can contact him via
FWBO News
, who will be pleased to forward messages to him for his return.
Labels: Buddhafield, Communities, engaged buddhism, Features