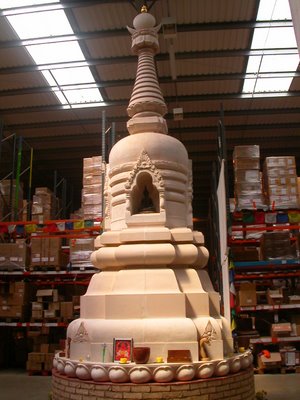 Windhorse:Evolution are by far the largest of the FWBO's various Right Livelihood businesses. With a turnover in excess of UK £10 million/year, they are able to contribute generously to many Dharma and social projects around the world of the FWBO and TBMSG. Headquartered in Cambridge, their warehouse, 'Uddiyana', employs over 100 people from XX countries, many either ordained or training for ordination. They must be the only warehouse in the UK with a 7m high stupa at its centre!
They've already been the subject of a book by Padmasuri, '
Transforming Work: An Experiment in Right Livelihood
', which details some of the many twists and turns they've encountered along the way as they experimented with practicing 'Team-Based Right Livelihood' in the modern Western world.
At the same time it's been hard for people outside the business to really share in that sense of ongoing discovery: what DOES it mean to practice Right Livelihood, especially team-based right livelihood, in the modern Western world?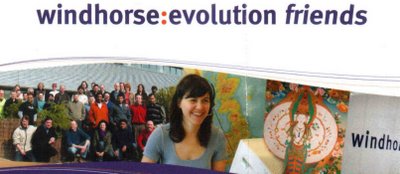 With this in mind – and to make it easier for potential new workers to contact them – they've launched the new 'windhorse:evolution friends network'. Anyone who'd like to stay in touch is invited to write to
Dharmasiddhi
; you'll then be kept informed of developments in the business. It's a two-way thing – they'd ask you it help be an ambassador for Windhorse, even to look out for people who might be interested in joining them.
After a period of consolidation and restructuring, Windhorse has ambitious plans for the future: it's a good time to get on board. Increasingly, their 'dana', or generosity, extends beyond the Buddhist world to include working with their suppliers on local projects – see FWBO News' recent feature on their
social dana projects
. And you can see some more photos of the warehouse on FWBO Photos
here
.
Labels: Cambridge, FWBO, Right Livelihood, Windhorse