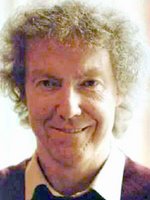 Vessantara was ordained into the Western Buddhist Order in 1974, and is well-known as the author of '
Meeting the Buddhas
' as well as a number of other books. He's led a long and active life in the Order, travelling and speaking widely – see for instance
his talks on Free Buddhist Audio
for a sample…
But later this month, he's off – on a three-year retreat! Most people involved in the FWBO have done at least some retreats – often planned using our website
GoingOnRetreat.com
– but not many have done one lasting three whole years – and it could be longer. Not surprisingly he's been asked many questions about it – and some of his answers have just been published as a short article in the
features section
of FWBO News.
FWBO News wishes him, and his partner Vijayamala, all good wishes as they embark on this major undertaking.
Vessantara says -
I'm planning to do a long retreat, starting at the end of June. Here are answers to some of the questions I've often been asked about it:
Where are you going to do your retreat?

In southern-central France in the Auvergne. It's about 2,000 feet (700 metres) up in the Massif Central. From near where we're staying you can see the range of mountains that includes the Puy de Dome. You can also see the golden roof of the temple of the Karma Kagyu Tibetan Buddhist centre founded by the late Gendun Rinpoche.
Why aren't you doing it at an FWBO place like Guhyaloka or Sudarshanaloka?
I would be very happy to do so, except for one factor: I really want regular access to someone experienced who can guide my retreat. I have done quite a bit of solitary retreat over the years, as well as living at Vajraloka and Guhyaloka. Whilst they've been very useful, I've come to the conclusion that I would make much better progress with regular access to someone to help me sharpen up my practice, point out my blind spots and bad habits, and generally help me to 'steer to the deep'. So when Lama Lhundrup offered to help Order members who wanted to do long meditation retreat, I decided to take him up on his offer.
Click here
to continue reading…