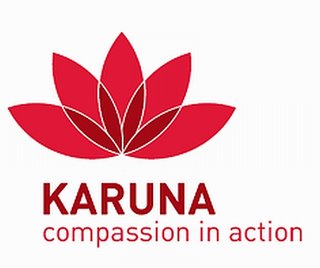 Khemajala, from the
Karuna Trust's
fundraising team, writes to FWBO News to say - "Readers of FWBO News might like to know we have a team of volunteers in North London right now. They're walking the streets and talking to the good people of North London. Jo, Naomi, Abhilasa and Paddy are halfway through their six weeks of door-knocking appeal; please bear them in mind as they do this vital fundraising."If all goes well they'll raise many thousands between them for our many projects in India – last year we raised a remarkable £87,968 annually. And since most donations are by standing order, the money just keeps on flowing long after the appeal is over! "If you want to keep up with their story Jo Robinson is blogging away on most days on the
Karuna Appeals blog
. It makes great reading... Here's a taste.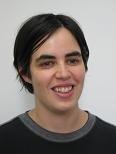 14th June: Cultivating passion
"Hi, I'm calling from a charity". "You best come in then, but I'm telling you now I'm not signing up for a standing order"."I feel the warmth of the hallway and the house immediately, and realise that it is a little cold out there walking the streets. It is a familiar warmth to me, the warmth of being invited into someone's home, I am immediately grateful. My eyes scan the room, letters opened on the table, a work pass that says BBC on the counter. "Ah, you work for the BBC" "Yes", "what do you do there?" "I'm the World Services' Africa correspondent". Ah, I think, how interesting, we are going to get on well. "So, what do you want from me?" "Well, I'll tell you it straight there's no point in mucking around...I want a standing order...". I grin...he grins, "or a donation" I add, realising that this man is relatively rich and might give Karuna a big fat cheque."He tells me he had a Dalit cleaner when he lived in India. Tells me that the cook of the house said that if the cleaner was ever allowed in the kitchen of the house, she would resign as his cook. He tells me he hates Hinduism because it fosters this sense of when you're born you're screwed, you just have to put up with your lot…" Read more
here
...
Labels: Buddhafield, festival, Fundraising, Karuna, UK