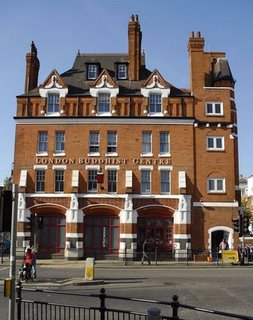 The FWBO's
London Buddhist Centre
celebrates its 30th anniversary this week.
To mark the occasion they've arranged a '30th Anniversary Urban Retreat' running from 9th –16th November; it started Sunday with a period of 'setting intentions' for the week ahead. They then moved into more ceremonial mode with a Grand Unveiling, by Sangharakshita, of a new 12-foot triptych, painted by Aloka, for their new basement shrine room.
This will form part of the LBC's new '
Breathing Space
' area - Breathing Space is the London Buddhist Centre's growing programme for health and wellbeing; it teaches meditation and mindfulness techniques that can help people who have struggled with depression, addiction, stress and anxiety to look after their own mental health. It's also a resource center for carers in the area, helping local carers learn how to reduce the stress that can come with intensive caring responsibilities. They've produced a video, '
Caring for the Carers
' and been featured in the UK's '
Guardian
' newspaper.
On the Urban Retreat itself - in which 146 people are participating - they say "you decide what commitments to take up while going about your usual routine. We will support your efforts by opening the Centre for morning meditation, hosting special classes, and sending you daily text messages and audio downloads. We start with a day retreat in which the new shrine room painting will be unveiled, and we finish with a day retreat and then Sangha day.
"In the evenings there will be free classes all week, including newcomers' meditation classes from 7.15 to 8.15pm, followed at 8.30pm by a series of very special events celebrating the people and positivity of the LBC.
"We want everyone who comes to the LBC to attend this year's 30th anniversary Urban Retreat – so the week is free of charge for all".
More details of the retreat - and Breathing Space - are available on the LBC's
website
.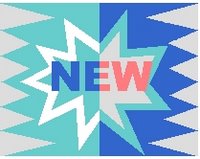 Breaking News
- next June FWBO centres across the world will running an International Urban Retreat to which all members of the whole FWBO Sangha are invited. The dates are June 20-27th; watch this space for more details…
There's an introduction to the theory and practice of Urban Retreats- as developed by the FWBO's Sheffield Buddhist Centre - on FWBO Resources
here
.
Labels: Celebrations, LBC, Sangharakshita, Social projects