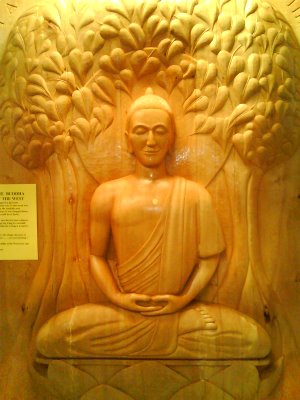 The past few months have seen four resignations from the Western Buddhist Order: Ajitasena, Amaraketu, Aryadeva, and Sakyadevi.
The news comes from Parami and Mahamati, joint International Order Convenors, who write -
"The following have recently resigned from the Order: Amaraketu from Bristol, U.K., Ajitasena also from Bristol, and Sakyadevi from Minden, Germany. These resignations have been accepted by their respective preceptors. We wish all three of them well".
Aryadeva, also from Germany, resigned a little while previously, in order to become more closely involved with the Insight Meditation Society and their teachers.
Among other remarks, Amaraketu says in his letter of resignation "I hugely appreciate everything that very many people in the Order have done for me and with me, and I hope to keep in touch with good friends. I also ask forgiveness from those I have hurt and for all unskilful actions for which I have been responsible. I wish you good health and peace. Fare well. With love and appreciation"
Ajitasena is a talented woodcarver, and the photograph shows his larger-than-life Buddha, currently on display at the FWBO's Glasgow Centre.
FWBO News also wishes all four of them well as they continue their spiritual journeys in other contexts.
Labels: Order events, Resignation