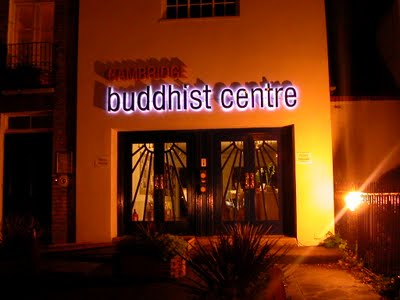 Tomorrow, Sunday 1st November, will be an extra-special celebration of Sangha Day for the FWBO's
Cambridge Buddhist Centre
: they'll be marking their 10th anniversary at the 'Festival Theatre'.
Abhayamati writes to say -
"Sangha day this year marks ten years for the Cambridge Buddhist Centre at its current address. The special festival day will include a re-dedication ceremony, a special celebratory puja and a graffiti wall for rejoicing in merits.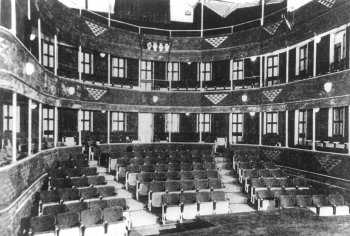 "There have been FWBO activities in Cambridge for over 20 years and until 1999 the Centre was housed along with a community at number 25 Newmarket Road. Having outgrown its space, Windhorse Trading - the Buddhist run giftware company based in Cambridge - in 1998 acquired a disused theatre (shown opposite), complete with art deco foyer and adjoining Georgian house. After much renovation, the current Buddhist Centre opened and has been steadily growing and developing - and enabling others to grow and develop - over the past ten years.
"For a complete programme of our Sangha Day Festival,
check our website
. Or click here if you're interested in the
history of the building
, especially the historic 'Festival Theatre'.
Labels: Cambridge