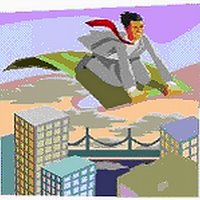 June 2009 will see the first ever International Urban retreat run by the FWBO. Urban retreats have been pioneered at a few FWBO centres over the past few years, and have proven both popular and effective.
The dates – set after consultation with FWBO Centres worldwide - are
20-27th June 2009
.
All readers of FWBO News world-wide are welcome to take part, whether or not they are near an FWBO Centre.
The plan is for individual FWBO Centres across the world to run their own retreats 'in parallel' with one another, with some shared teaching from leading FWBO teachers, plus special arrangements for all those not living near Buddhist centres. We hope this will offer the best possible combination of local flexibility and international solidarity.
Typically an Urban Retreat starts with a day spent on retreat, if possible at the local Buddhist centre. During this, participants are encouraged to think about how they'd like to practice over the coming week – unlike ordinary retreats however, for the retreat itself they are not required to leave their normal homes or work. This means the urban retreat takes place within people's everyday lives and it's therefore a great way to bring Buddhist ideals more effectively into one's daily life – whatever one's daily life consists in.
Preparation on the day retreat will include things like becoming aware of what may help and what may hinder one's practice, beginning to keep a 'practice diary' for the duration of the retreat, agreeing to 'buddy up' with someone to exchange notes on how things are going; and perhaps making arrangements to come to daily morning and evening meditations at the Buddhist Centre - and so on. Another important element is performing an "aspirational puja", which includes chanting a mantra that can then be used through the week. At the end of the week there is another day retreat to review and learn for the future.
If you're interested to take part, we suggest three things – put the date in your diary now (June 20-27th 2009); talk to your local Buddhist Centre if you have one to see if they will be taking part, and if not, keep an eye on
FWBO News
and also the
FWBO Facebook page
where more information – and contact details - will be posted nearer the time.
Labels: Dharma teaching, FWBO, retreat