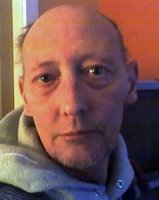 As the year closes, we are sad to report that December saw three deaths in the Western Buddhist Order - in America, India, and the UK.
Varada, from America, writes –
"Dharmachari Punya, died on December 11th around 2:45 eastern time at his home in Massachusetts, USA. He died peacefully and with Atula
(one of his closest friends), Sucharita and Alex (his son) by his side.
His yidam was Amitabha so the chanting of his mantra would be a good way to send him off".
Punya was ordained over 30 years ago, and was one of the first Order Members to take the FWBO to America.
Amrideeep, one of the 'Order Convening team in India, writes –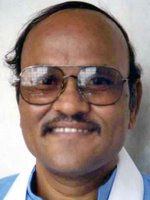 "On 12th December night at around 11.00 pm Dhammachari Shildhari passed away due to Heart problem. He had been under treatment for some time and had Angioplasty operation on same day on 12th, on which he died. The funeral took place next day on 13th at 12.00 p.m. Many OM's gathered for his funeral at Ambernath.
"Shildhari was aged 59, from Ulhasnagar centre, nearby Mumbai. He was ordained on 6th June 1999 in Mahavihar at Dapodi, Pune. He had deep shraddha towards Three Jewels, Dr.Ambedkar and Bhante Sangharakshita. He was most of the time Chairman of Bahujan Hitay Hostel and Social project and also Chairmen of TBMSG Ulhasnagar for a short period.
"Some of his good qualities are: he was always taking initiative in many activities and also very helpful in particular in chapter meetings. He was helping to create harmony within the chapter. He was outspoken, positive and well balanced in his spiritual life. Since his ordination he has been Kalyana Mitra for nearly all who were ordained thereafter. He was widely respected amongst Buddhists and centres nearby.
"His PUNYANUMODAN DAY was on Sunday 21st at his house in Ambarnatha".
And Ashvajit writes -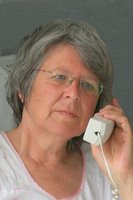 "This is to inform you that Satyashri died on Saturday 20 December at about 9:00am in the Royal Sussex Hospital, Brighton.
"Her elder sister Susan and one of her sons were with her at the time of her death, and reported that her last breaths were taken gently, with dignity.
"Satyashri had been suffering for some months from a virulent cancer that spread from her womb to her lungs. She accepted the diagnosis with great fortitude about six weeks ago and the cancer spread rapidly. However she had time to write her will and make known her wishes for her funeral before she died. She had not long ago expressed a wish to take the Yellow kesa but her illness proceeded so rapidly that it was not possible to arrange for that.
"Amongst her excellent qualities were her readiness and willingness to help in practical ways, her extraordinary ability to empathise, her quick and bright intelligence, her truthfulness, outspokenness and lack of concern for mere convention, her loving nature, and her tendency to take more thought for others than for herself. When she heard the prognosis for her disease, she was immediately more concerned for her children and for her grandchildren than for her own predicament.
"Her close friends in the Brighton sangha attended a meditation session called at short notice at the Brighton Buddhist Centre the evening before she died. The Prajnaparamita and Amitabha mantras were chanted, as Satyashri had been particularly inspired by Amitabha in the months preceding her death, as well as by the golden radiance of her yidam the Prajnaparamita".
Labels: Death, Order events