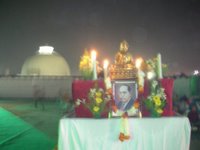 Last Friday and Saturday nights saw the full moon appearing at it s biggest and brightest for 15 years, according to
astronomers
.
It also saw over 1,000 people in India meditating – many all night – as a fundraiser for NNBY, the 'National Network of Buddhist Youth' created by members of the Order some three years ago. They were joined by many others around the world, in the UK, France, the US, Mexico, Australia, and elsewhere, where meditators met singly or in groups for a night of practice.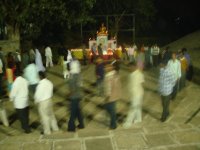 Well over UK £1,000 was raised (figures are still coming in, especially from India and the US), and the reports from India sounded almost ecstatic the morning after – "we did it!". According to reports from Kumarajiv, one of the founder members of NNBY, the event seems to have been something of a collective milestone, a sigificant step forwards in their organising ability - and confidence in the power of collective practice!
Publicity for the event was almost entirely internet-based, with word being spread via
Facebook
and 'Orkut' (a Google-based social networking site much used by NNBY members). This hiccupped when Facebook deleted the 'FWBO Buddhists' profile and the associated event – it was revived but lost some momentum in the process!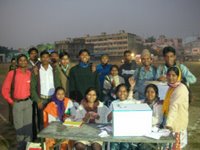 As a result, NNBY are still fundraising for their annual budget – they receive no statutory funding of any sort, or from any FWBO institutions. Their three priorities for the year are -
1. Training Buddhist youth as leaders
2. Supporting their leaders to teach and organize
3. Sponsoring the NNBY National Annual Conference
The next
NNBY annual conference
begins very soon – on December 25th at TBMSG's Bor Dharan retreat centre outside Nagpur. As in previous years, some 500 youth are expected to attend.
Contributions from readers of FWBO/TBMSG News are still very welcome – and two separate internet donations sites are active, for readers in the
USA
(via the FWBO's New York Centre) and
UK
(via Justgiving) respectively.
Labels: Fundraising, India, Meditation, Youth