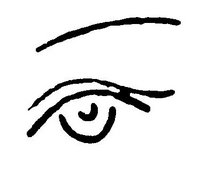 The newest product from the
Clear Vision Trust
is "
Stilling Exercises for Young People
": a CD of meditational exercises featuring the voices of Munisha and Adiccabandhu.
Teachers bringing groups to the Manchester Buddhist Centre are often amazed at the effect of "stilling" exercises on their pupils, and ask, "Can we bottle you?" And now the answer is "Yes"!
Four stilling exercises lasting 7-12 minutes cover body, breath and lovingkindness. Two Buddhist meditations (Mindfulness of Breathing and Metta Bhavana) last 20 minutes each.
£10; listen to a free clip at
www.clear-vision.org
Labels: CD, Clear Vision