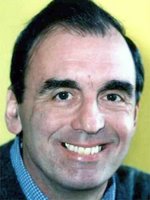 Vajradaka may well hold the record for the longest resident in any FWBO Centre or retreat centre. But now all that has changed...
After twenty one years living and leading retreats at
Vajraloka retreat centre
in Wales Vajradaka had a years 'sabbatical' to have unstructured time and do some writing.
While staying in southern Italy for six months he decided to leave the retreat centre. He is now living in London and offering workshops to help people communicate the essential spirit and principles of meditation.
Information about these is available on his new website
Communicating Meditation
.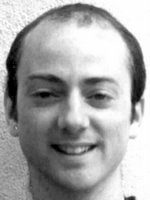 Big changes also for Karunadaka, until recently the Chair of the FWBO's
Dublin Buddhist Centre
and a big part of their ongoing new Centre project. He has been offered and has accepted the post of Fund-raising Coordinator for Oxfam in Ireland.
He writes –
"It's a kind of dream job for me. I will be in charge of the Fund-raising team of six here in Dublin; I feel incredibly fortunate to have found a job like this.
"I'll be handing the Buddhist centre over to a team of three, the centre is in good shape and is run pretty collectively, so it all feels very smooth. Despite the new job I'll be carrying on the building project with Dayananda, and hope to hand over the keys to a fab place to a new team in the Spring. I feel I have learned so much from working together. I only wish we had more money and I could have moved on to an FWBO position in Ireland. Maybe one day in the future…
"In the meantime, if you'd like to log on to
http://www.oxfam.ie/
you'll be able to make a real difference in halting the global arms trade, ensuring primary education for all, and helping sustainable long-term development for some of the most marginalised of our global citizens: just click to donate to the campaign of your choice.....! Go an ya good thing! ;-)"
Labels: Dublin, Meditation