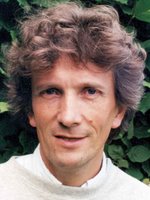 The new FWBO Dharma Training Course for Mitras was launched on a recent Order Weekend at Padmaloka. This is an important new development for Dharma teaching within the FWBO.
The full course is four years long and comprises a Foundation Year followed by a three-year study program. The Foundation Year is based around the three declarations people make on becoming a Mitra: being a Buddhist; practising the Dharma; and participating in the FWBO. Each section contains material extracted from the Buddhist texts, Sangharakshita's writings, and writings by other contemporary Buddhist teachers, backed up with reference material and teacher's notes.
The course has its own dedicated website at
www.fwbomitracourse.com
, where the Foundation Year and part of Year 2 are now available. Subsequent modules will be rolled out over the next few months, and the whole course should be on-line by the summer.
Saccanama, the course's creator, has been working on it for the past 18 months; it's a major new 'synthesis of the FWBO's approach to the dharma.  He launched it at Padmaloka with a talk entitled 'Giving the Gift of the Dharma', which you can listen on FreeBuddhistAudio here: 
Labels: Dharma teaching, Mitras, Padmaloka