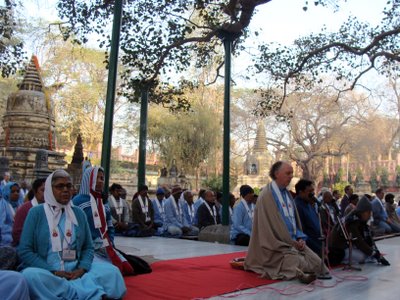 Mahamati, International Order Convenor and organiser of the Order Convention at Bodh Gaya, sends us this update –
"Hello all, a brief note from Bodh Gaya where the Convention is going exceptionally well. We have nearly 350 Indian Order Members here and 160 Order Members from outside India – in fact it could be slightly more as we have not yet got the final figures from the registration of the Indian Order Members.
The interview with Bhante went down very well – and as some of you will have heard if you have watched the video, at the end of the interview he gives the new name for the land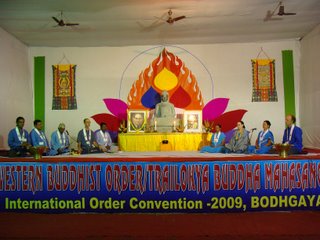 It is "The Three Jewels Centre". Amazingly, the name is already up on the signboard, with our big Three Jewels order emblem as instructed by Bhante!
We are all doing refuge tree practice beneath the Bodhi Tree each morning, and puja beneath the Tree each evening.
In fact here is the programme below...
INTERNATIONAL CONVENTION PROGRAMME
Daily events:
Refuge Tree practice in front of the Bodhi Tree.
Evening Puja in front of the Bodhi Tree.
Tuesday 24th February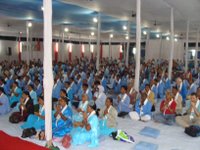 "Seven events after the Enlightenment
": Talk by Sudarshan
TBMSG Day
: Book launches: Vimalasara's Hindi edition of "Broken Voices"; Prajnajit's book of Marathi poetry
Screening of Interview with Bhante: "
The Legacy of Sangharakshita
".
Wednesday 25th February: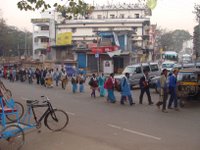 "The Significance of Bodhgaya"
: Talk by Nissoka
Dedication of land with new name
given by Bhante.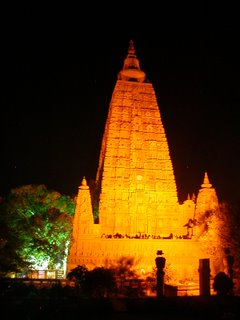 Thursday 26th February
Women's Day and Men's Day
:
separate programmes
Friday 27th February
Celebrating 30 years of TBMSG
: "30 Years On": Talk by Lokamitra
"Panorama of memories: 30 Years of TBM": Symposium of talks chaired by Bodhisen
Saturday 28th Feb
The Unity of the Order
- Talks by Parami and Silavati:.
Tabla recital by Mukesh Jardo with accompaniment on our land.
.
Labels: Bodh Gaya, India, Order events, retreat