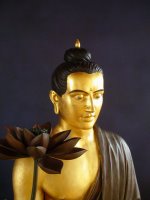 FWBO members from Holland, Belgium, France, Poland and Germany (collectively known as the FWBO's 'Middle European Region') are very happy to announce that they will be celebrating FWBO day this year in Essen, Germany on Saturday 4th April (starting 2 pm) and Sunday 5th April (ending at about 2-3 pm).
Sanghadarsini writes "We are very lucky that Bhante Sangharakshita has agreed to celebrate with us and to give a talk on Sunday at 10.30. If you would also like to come to celebrate FWBO day with us, we are happy to organise accommodation for you.
"For the last 7 years we have been celebrating FWBO day in our Region and have previously met up in Ghent, Amsterdam and Essen. Its great that we have this opportunity to come together and to form strong bonds of friendship. As there are so many languages involved, we still seem to communicate most of the time in English.
"The theme for the weekend will be: "Sitting under the Bodhi Tree". As quite a few of us met up in Bodhgaya a month ago for the International Order Convention, we were so inspired about being there, that we quite naturally decided on the theme.
"Please write to
essen@fwbo.de
for more details and contact us as soon as possible if you are actually planning to come".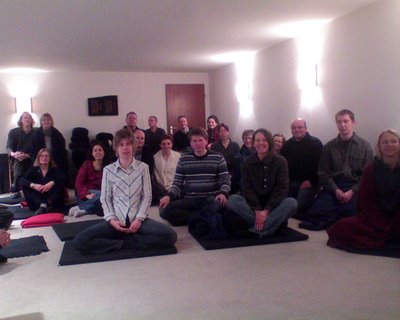 Meanwhile Sraddhabandhu writes from Dusseldorf -
"Only two years after the founding of "FWBO Düsseldorf" we welcomed 20 guests to our second birthday party. Admittedly, 20 is not the number of people we have on "open nights" (it varies between five and eight people), but we can see significant progress. If you imagine that we started with about three people attending just two years ago…"
"The scope of events we offer has widened considerably over that time. We now have two beginners nights per week, a study group which will finish "Vision and Transformation" in a short while, a meditation course will start in April, meditation afternoons every second month, and we want to celebrate Wesak and to take part in the "International Urban Retreat -
www.theurbanretreat.org
".
"I'm very happy to work with such a committed team. With metta to all, Sraddhabandhu".
Labels: Dusseldorf, Germany