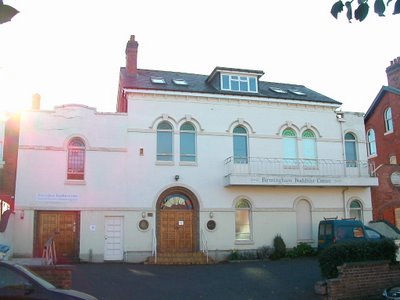 April 6th sees the 42nd anniversary of the founding of the FWBO, and to mark the occasion the Sangha in the UK's West Midlands invites you to join them and Sangharakshita for a celebration. This'll be held at the
Birmingham Buddhist Centre
on Saturday 11th April.
During the event there will be a launch of The Essential Sangharakshita, Wisdom Publications' new book that describes its author as "equally at home with science, philosophy, myth, art, and poetry," and using "every inner avenue to communicate the timeless Dharma."
They say -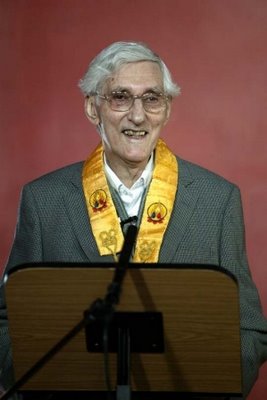 "Bhante will be joining us for the launch and giving a talk. He will be accompanied by Vidyadevi (aka Karen Stout), who edited the text and who has worked with Bhante for many years, who will introduce us to the book itself.
"We invite you to join us as we celebrate Bhante, his writings, the FWBO, and all these as expressions of the Three Jewels".
The program is as follows -
Arrival from 2pm onwards. It is fine to arrive earlier than this, but we might encourage you to help with the preparations!
2.30pm: Optional Meditation
4pm: Book launch of 'The Essential Sangharakshita' with talks by Sangharakshita and Vidyadevi
5.30pm: Sandwich snacks available
6.30pm: Puja and close
Labels: Birmingham, books, Sangharakshita