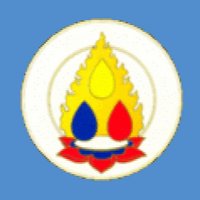 The FWBO's main address list has recently benefitted from a major overhaul, and as a consequence many groups have been listed there for the first time.
The new list is available on the main fwbo website at
www.fwbo.org/contacts/addresses.html
.
In addition an 'in-house' version has been prepared for use by those running FWBO Centres or groups – please contact FWBO News if you are interested in a copy of this.
One delightful discovery was that there are no less than 57 residential FWBO communities still in existence, spread across nine countries.
It's certainly true that a much smaller proportion of the FWBO now live in communities compared with ten or fifteen years ago, but community living is clearly alive and well in the FWBO Sangha.
It also became apparent that since the list was last revised, new FWBO groups have sprung up in a substantial number of new places, especially around the
UK
but including such out-of-the-way places as the West of Ireland, where there are three groups - all run single-handedly by
Sinhaketu
!
The FWBO now has centres in many of the West's major cities and it looks likely that future growth will come not from
new city
centres but from new local groups, meeting in people's houses and taking far less effort to run than acquiring and maintaining a new building.
In addition, some at least of the many TBMSG Centres in
India
have been added, again for the first time.
Any corrections to the list are welcome, please contact FWBO News at any time.
Any readers interested to start an FWBO group where they live are also invited to get in touch.