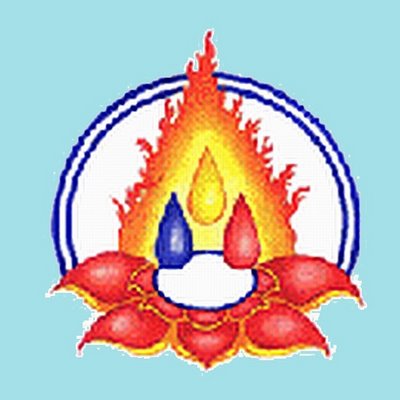 On Saturday 13 Jun 2009 two women had their public ordinations during the course of a women's mitra retreat at the Gorkha Military School, Dehra Dun.
These are the first women's ordinations in India outside of the state of Maharashtra. Sadhu!
Dhammamitra Sumitra from Dehra Dun becomes Dhammacharini Suvinaya – she of good, honest conduct/ethics. Her private preceptor was Jnanasuri, also from India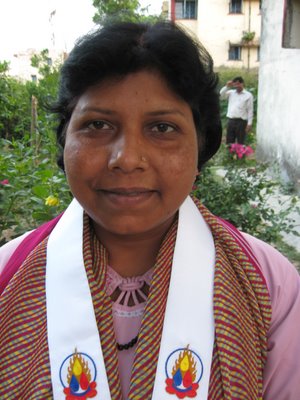 Dhammamitra Suman Lata from Dehra Dun becomes Dhammacharini Mettavadita -- she with speech full of Metta. Her private Preceptor was Karunamaya, who has lived in India for many years.
The Public preceptor was Karunamaya. The names were checked by Professors Sushila Muljadhav and C.R. Ingale from the Pali Department of Marathawada Dr Ambedkar University, Aurangabad.
The photograph shows Mettavadita just after her ordination.
Labels: India, Ordination, women