"
If you think and believe that you are an 'Untouchable' then you are…it's all in your mind, what you think you become
." This is how Dhammachari Aniruddha describes his personal experience of the caste system in India.
The FWBO's Karuna Trust (
www.karuna.org
) raises and sends well over £1,000,000/year to India for a wide range of social and dhamma projects. Andrea from Karuna writes –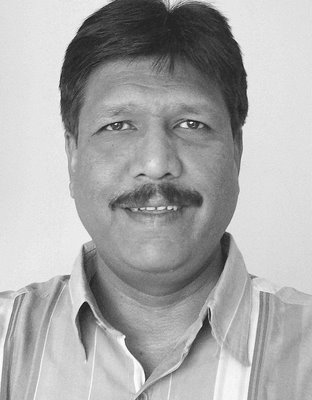 "We are delighted that Aniruddha will be arriving from India in the next few days to undertake a series of Sangha night talks at centres across the UK during July.
"Aniruddha says '
For 35 years I lived a life of humiliation and disgrace because I was born into the caste system in India which gave me the label 'Untouchable'. A major breakthrough came in my life when I was ordained into the Western Buddhist Order in 1985. It gave a new meaning to my life
.'
"Aniruddha will share his moving journey of transformation; from his life as an 'Untouchable' in India to his current work helping others to leave their caste-based thinking behind.
"You'll be able to meet Aniruddha on:
14 July Brighton Buddhist Centre
20 July Bristol Buddhist Centre
22 July North London Buddhist Centre
27 July London Buddhist Centre
28 July West London Buddhist Centre
30 July Birmingham Buddhist Centre
He will also be at the Buddhafield festival from 16-18 July.
"Karuna invite you to meet Aniruddha. You'll be able to find out more about Karuna's work in India and how you can support the marginalized communities in Asia, helping people such as Aniruddha to develop the skills, dignity and confidence to transform their lives.
"We look forward to meeting you!"
If you're interested in helping Karuna raise much-needed funds then please check their Appeals website at www.appeals.karuna.org - or find them on Facebook.
Labels: Karuna