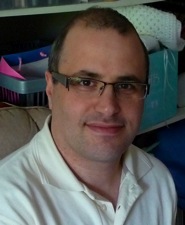 FWBO News readers are invited to tune in to BBC Radio 4 tomorrow (Weds 1 July) for another instalment of Vishvapani's 'Thought for the Day'.
He will be on at 7.50am, perhaps a couple of minutes earlier, on the very popular Today programme. The talk will be available soon after that on the BBC website:
www.bbc.co.uk/religion/programmes/thought
; and if you want more; there'll be another chance on the morning of Fri 17 July.
In addition, all previous contributions are available
here
.
The Today programme is one of the BBC's most-listened-to programmes, with a daily audience of over 5 million people. His previous contribution, in the wake of the UK's parliamentary expenses scandal, began "Perhaps it's the end of the culture of deference…"
Vishvapani's website is at
www.vishvapani.org
Labels: media, Vishvapani