Milind Shakya, an Order Member from the Mahavihara, TBMSG's large centre in Pune, India, writes with news of a generous donation to Jeevak, the long-running women's social project.
He writes -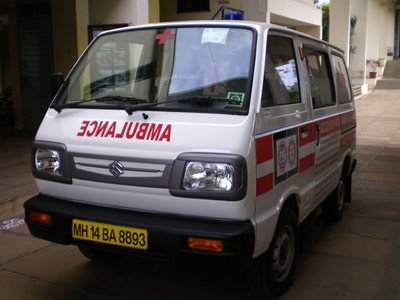 "The Gandhi Bhavan Rotary Club of Pune recently donated a Neo-Natal Ambulance with Ventilator and Portable incubator to TBMSG Pune's Jeevak Medical Project in Mahavihar.
"In this program the Rotary Club's President Mr. Shrikant Mahajan, Vilas Jagtapji , Dr. Sudhir Rashingkar, Dr. Govind Datar, and Atul Joshi were present. They met with Yashosagar, TBMSG Chairman, and Karunadeepa, Director of Jeevak.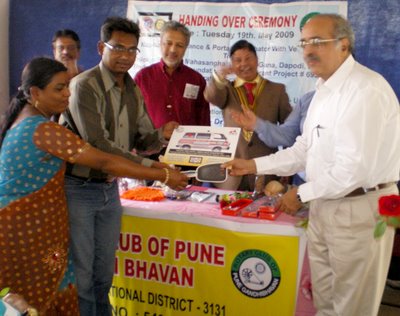 "Dr. Rashingkar said they approached Jeevak for this donation because of the credibility of the TBMSG and Jeevak's medical projects in India and particularly in the Pune area. He expressed confidence that the new facility will allow the Trust to save many newborn lives. Dr. Datar expressed in his speech the importance of childcare and reducing the child mortality rate.
"Many Rotarians were present for this Program and they all appreciated the work Trust is doing. And extended their wish for further help".
Readers of FWBO News may remember the fire that gutted the building in March; we are delighted to report this improvement in their fortunes.
Labels: India, Pune, Social projects, women