Nagaketu writes from India with news of the next Dhammakranti Retreat at Buddhgaya - and a way to take part even if you don't happen to be passing. He says -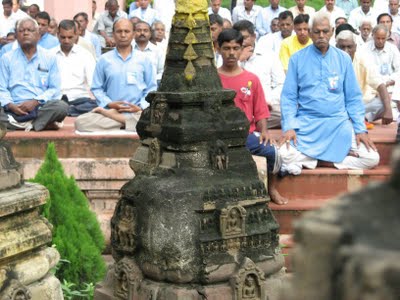 "We are very pleased to inform that this year too we are arranging a big Dhammakranti retreat at Buddhgaya. This retreat will be held from 18th October to 23rd October 2009 at the Triratna Centre, TBMSG land, Buddhgaya.
"This is our 8th successive Dhammakranti retreat. Up till now we have successfully arranged three of these retreats at TBMSG's 'Hsuan Tsang' retreat centre at Bordharan, one at Nagpur and three at Buddhagaya. So this is going to be the fourth retreat in succession at Buddhgaya.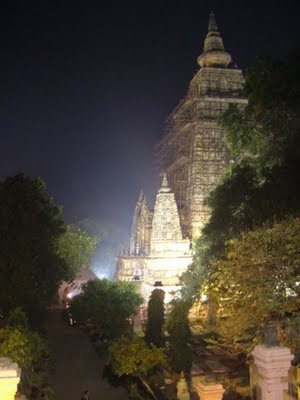 "It is a wonderful and spiritual experience to be in retreat at the Enlightenment place of the Buddha. On the retreat we will do Meditation under the Bodhi Tree, listen to Dhamma Talks, enjoy Buddhist Rituals, participate in Group Discussion and Cultural Activities.
"This way we feel and experience ourselves to be close to the Buddha, Dhamma and Sangha. These retreats have already made a considerable impact throughout India, giving people from all castes and classes and opportunity to practise the Dhamma together and form a casteless Society in the true sense. In India this is truly a precious opportunity.
"Hence you are kindly invited to join us in this noble work by personally attending the retreat or by making generous donations. To make a donation please visit
www.justgiving.com/bodhgaya
. Thank you.
"Your contribution will help us to take the Dhamma to hundreds of people in India.
"With metta, Ritayush, Nagaketu, Sadhanaratna, Maitriveer Nagarjuna, Padmadarshi, Ratnadarshi, Kshitivajra and All the Dhammakranti Team".
Labels: Bodh Gaya, Dhammakranti, India