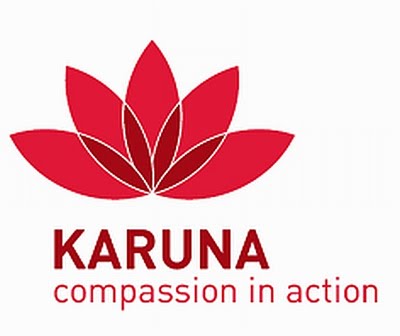 Andrea McCaghy writes from the FWBO's
Karuna Trust
to say -
"We have just learned that one of our patrons, Professor David Morley, has died aged 86. He was a doctor specialising in Tropical Child Health and saved the lives of many thousands of children in developing countries, making huge contributions to improving their health and development.
"Virabhadra, a Karuna Trustee and doctor, explains Karuna's connection with Professor Morley: "My connection with David Morley started when I did the Diploma of Tropical Medicine and Hygiene course in London in 1981. At that time Prof Morley headed the Tropical Child Health Unit at the Institute of Child Health and during the course we had the opportunity to visit his unit to learn about the community oriented approach to child health that he very actively advocated.
"At that time the UK Government's 'teaching aids at low cost' programme was up and running, and I remember obtaining many of those materials that I subsequently used when establishing our health activities for slum dwellers in Pune. I particularly remember his strong views against the building of what he called 'disease palaces' (hospitals!) in the developing world, and his advocacy of community-based child health strategies that really reached those in need. That is still a very live issue in many parts of the developing world, where curative services tend to consume the lion's share of health budgets.
"He took a keen interest in the education programmes as well as our slum health work, and I think that reflected his insight that the key to health lay ultimately in education, and especially access to education for the poor. I recall a detailed list of very interested queries and comments that he sent us in 1994 after we produced the first formal evaluation of the hostels project and the quality of educational support being provided."
Karuna
was formed in 1980, as the FWBO's principal response to the suffering of India's Dalit population. For 30 years Karuna has worked with some of India's most disadvantaged people, sending over £1million every year to support low-caste and tribal communities, street children and refugees fulfill their potential through the wide range of social and Dharma projects. Karuna now works with hundreds of thousands of people across South Asia supporting projects that are building dignity, challenging discrimination, and supporting people's practice of Buddhism.
80% of Karuna's work is supported by thousands of individuals across the UK who, having met with a Karuna volunteer fundraiser (usually via one of Karuna's legendary door-knocking appeals!) have decided to contribute money to Karuna on a regular basis.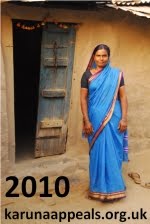 There is still much work to do, so in 2010 Karuna are launching new fundraising campaigns to support our ongoing efforts to help uplift the Dalit people of South Asia out of poverty and discrimination towards lives of hope and choice. You can contribute in one of three ways -
• Help out on a telephone fundraising campaign
• Join a door-to-door fundraising Appeal
• Live in a pioneering men's fundraising community for a year
If you're feeling inspired, or simply curious to find out more, click on the Karuna ad! You can contact one of us direct - the Karuna fundraising team is Jo Goldsmid, Pete Hannah, Khemajala or Amalavajra, phone 0207 697 3026 or email us on
appeals@karuna.org
. Karuna's appeals website is
www.appeals.karuna.org.uk
Thanks, Andrea
Labels: Fundraising, India, Karuna