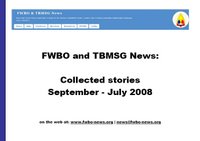 Every two or three months FWBO News produces an anthology of all recent stories that have appeared on the website. It's made available in an easily-printable form; this is intended as a way of making the site (and the stories!) more visible to those who don't find themselves in cyber-space very often.
The most recent edition has just been prepared and covers the period July-September 2008. You can download it from the
Resources
section of the FWBO News website, or directly
here
.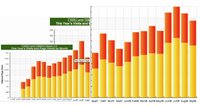 Meanwhile FWBO News' readership continues a steady growth; the graph opposite shows its progress from 2006 (when the site was launched) to the present.
Labels: FWBO, media, Online, publications