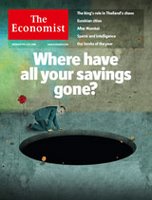 This week's Economist magazine carries the headline "Where have all your savings gone?"
If any UK or European readers of FWBO News are wondering the same, they might like to consider joining the '
Dana Partnership
' the FWBO has had for many years now with the
Triodos Bank
.
Triodos describe themselves as "the UK's most actively ethical bank", and FWBO members in the UK have over three-quarters of a million pounds depositied with them. They pride themselves on their transparency, and it's a delight to read their annual reports - which largely feature project after project in fields as diverse as nature, the environment, culture, social business, the arts, housing, and much more.
You can see their current list of borrowers at
www.triodos.co.uk/uk/who_we_finance
. They have for many years been the lender of choice for new FWBO projects, financing many of the FWBO's communities and Right Livelihood businesses.

Triodos has been conducting research among members of the UK public, asking how the recent banking crises have affected their relationship with their money. They report: "Following the Northern Rock crisis, 61% of those interviewed who have a banking product, said that they now wanted to know more about how their bank invests their money".
Triodos have recently launched a new range of
savings accounts
- and there's a free copy of the popular 'Go Slow England' book on offer to new customers. If you'd like to know where your savings are going, try looking into Triodos...! When you join there's an option to donate some of the interest payable to one or another charity - including the FWBO.
Although small compared to the high street giants, Triodos are a fully-fledged bank, describing themselves as "a fully independent bank and a pioneer of sustainable and transparent banking". They say "Our mission is to make money work for positive social, environmental and cultural change. For Triodos Bank, banking has always been a matter of trust, transparency and a long-term relationship with our savers and borrowers..."
Anyone interested to read more around the mysterious topic of money is invited to read the fascinating '
Mindfulness and Money
', written by two Order Members, Kulananda and Mahaprabha. Kulananda founded Windhorse Trading, the FWBO's largest and most successful Right Livelihood business, and is now an honorary research fellow at Bangor University, where he teaches a module on
Buddhist Psychology
, while Mahaprabha lectures in Strategic and International Management at Britain's prestigious
London Business School
.
Labels: Dana, engaged buddhism, Right Livelihood