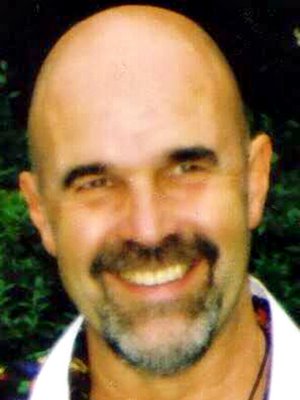 Maitreyabandhu writes from the London Buddhist Centre:
"I am very sorry to inform you that Mahananda died on Thursday evening April 2nd at 9.20 p.m. in hospital in London. He did not regain consciousness after his stroke the previous evening.
"The funeral will be at the London Buddhist Centre and details will be circulated later. Mahananda was 61 years old and he was ordained in 2002."
Mahananda was an Alexander Technique teacher and accomplished accordion player. He had recently returned from the 'trip of a lifetime' overland from the UK to Thailand via Mongolia and China; the photograph, taken from an album featuring him on Facebook, shows him "proudly exhibiting his likeness to the Great Khan" while in Mongolia.
He will be much missed by his many friends.
Labels: Death, Order events