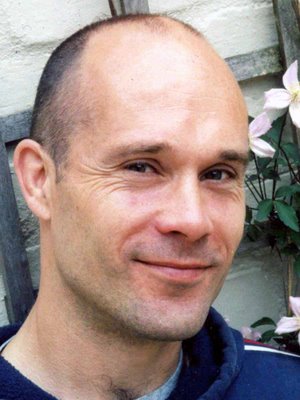 Picking up FWBO News' occasional Saturday series on 'FWBO People', today we feature Dhivan, aka Thomas Jones. Dhivan's an Order Member, a poet, an author and critic, a lover of the Pali Canon, and a bird-watcher. He lives in Cambridge UK, and has recently updated his website,
www.dhivan.net-a.googlepages.com
, where he says -
"What's writing really about? It's about trying to take fuller possession of the reality of your life" – Ted Hughes
"For some time I've wanted a way to make a good selection of my writing and other productions easily available, for the sake of sharing, and the web is a great way to make this possible.
"I've arranged some of my work in different categories, which you can explore using the links on the right. New to the site is my review of the best Pali Canon anthologies (published in the Western Buddhist Review 5), a talk on 'The Myth of Tristan and Iseult', and information about my first novel 'Green Eros'.
"So please sample, enjoy, and let me know what you think. Here's a sample poem:"
Situation Report
for Padmakara
The path leads to a vast plain, and then ends,
petering into the expanse of grass.
We are lonely as stars out here. Sometimes
I remember the road through the forest,
its smells and colours and the beating drums,
but I don't wish for that kind of travel,
with its prophecies and wonders.
You'll also find Dhivan on
FWBO People
, where he's posted a short biography.
Labels: Arts, FWBO People, websites