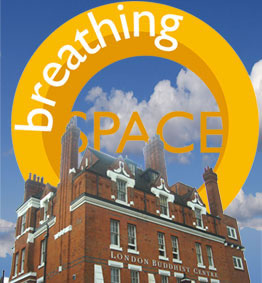 The FWBO's London Buddhist Centre (LBC) has had the biggest refurbishment in its history – and they're celebrating.
The newly enlarged centre includes Breathing Space, a new health and wellbeing venue, plus a completely rebuilt bookshop/reception area; with improved facilities and disability access throughout.
Week-long celebrations are planned for May, to include a ritual blessing of the new spaces, open days for both Breathing Space and the LBC, an opening party, and a grand re-opening of the LBC itself. There's even a VIP - Lord Layard – coming to open Breathing Space. Lord Layard is the UK Government's "happiness" tsar and author of the influential 'Depression Report' which advocated a substantial increase in non-chemical treatment for people suffering from stress or depression.
They say "If you feel a connection with the LBC come and have a look round on our Open Day or join us to celebrate Wesak!"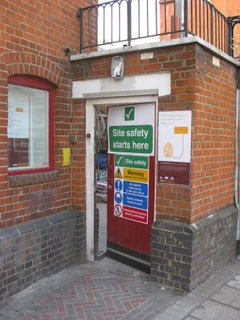 The public programme is currently –
Open Days: LBC and Breathing Space
Free meditation classes, talks on Buddhism. Free introduction to our Mindful Based Approaches (MBSs) to depressions, anxiety and addiction. A chance to introduce friends and family to the atmosphere and the activities of the LBC & Breathing Space. Sat 9 May. 11-5pm. Free of charge.
Celebratory Evening.
An evening to celebrate and rejoice in the people who have made the building project happen; a chance to enjoy the spacious new Centre. With live music and food. Sat 9 May. 7.15pm
Wesak Festival Day
A celebration and exploration of the most significant event in Buddhism: the day the Buddha attained supreme Enlightenment. With meditation, talks and ritual. Subhuti will be giving a Dharma talk as a part of the celebrations, with the title: Meeting the Buddha. Sun 10 May. From 10am. Dana/Donation. Led by Paramabandhu and Maitrivajri.
Grand Opening Party.
Rejoicing in all those who have helped create the new centre with music and film. Mon 11 May. 7.15pm
Labels: Health, LBC, Mindfulness, UK