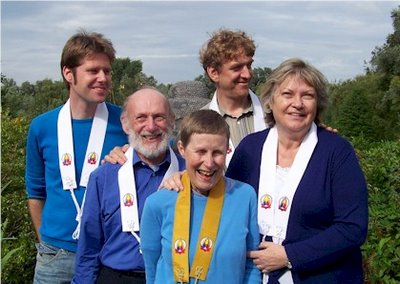 Arthakusalin writes from Belgium to say -
"This is to inform you that on the evening of Thursday 25th, during the FWBO International Urban Retreat at the
Ghent Buddhist Centre
, there will be a mitra ceremony.
"Steven Heyde will become a mitra that evening, the ceremony will be led by the two Urban Retreat leaders Upekshadaka and Arthakusalin.
"We thought it would be a great moment for Steven to have his ceremony in this wider, international context with so many people attending the retreat all over the world...
"all my best wishes, Arthakusalin
If you're reading this - why not send them a message of support - just
email the Centre
!
The photograph shows the Order Members from the Ghent Centre.
Click here for more on the
International Urban Retreat
: happening this week!