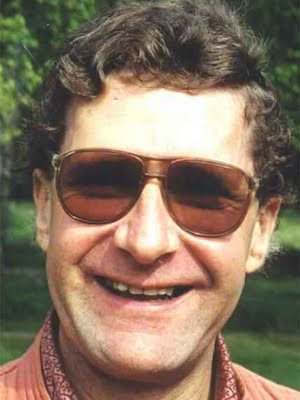 Today we publish the first of a new series of Feature articles in FWBO News.
"
TBMSG Thirty Years On
" is a transcript from a talk by Lokamitra given to the International Order Convention held at Bodh Gaya, India, earlier this year. TBMSG - or the Trailokya Bauddha Mahasangha Sahayaka Gana, the Friends of the Great Buddhist Community of the Triple World - is the name adopted by the FWBO in India.
Lokamitra's talk is a wide-ranging review of TBMSG's many achievements over the past 30 years; an analysis of the remarkable coincidence of vision that existed between Sangharakshita, founder of the FWBO/TBMSG and Dr. Ambedkar, leader of India's Dalits; and a blueprint, or even vision, of the future.
He begins - "In October 1977 Surata and I visited Buddha Gaya, en route to Kalimpong and then to Pune. This was before our movement in India had started. While I had deep and satisfying experiences, I was very saddened to see the temple so dirty and full of people who regarded the Buddha as an avatar of Vishnu".
And ends -
"Over the next generation or two the equation between the Indian and Western wings of our movement will change considerably. India will soon have most Order Members including many experienced teachers, and this in the midst of an enormous Buddhist community, which itself will have an increasingly positive impact on the social and political life of India.
"At the same time the world economy is changing, affecting the dynamics of world politics. India is in between West and China, geographically and culturally, and accessible to both.
"As more and more people in the West turn to Buddhism, as Buddhism continues to return to China and is reborn in India, Buddha Gaya is going to become even more significant. All this will open vast new horizons for our movement in ways we cannot imagine at present, while at same time presenting us, as individuals and as a spiritual community, with new demands and challenges..."
His article is available in full on FWBO Features here -
www.fwbo-news.org/features/Lokamitra_TBMSG_30_years_on.pdf